LONG LIVE BEACH GOTH: The Growlers Six Festival 2017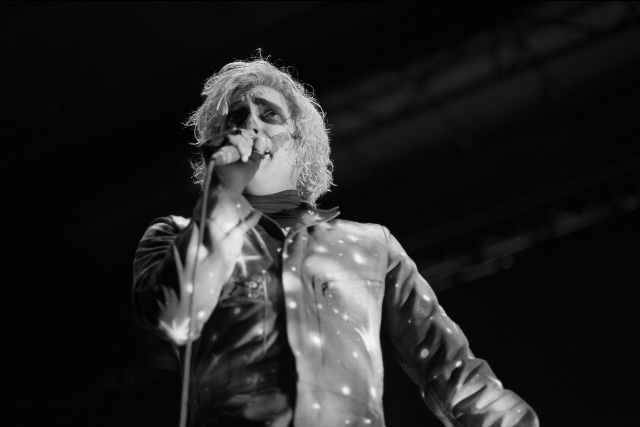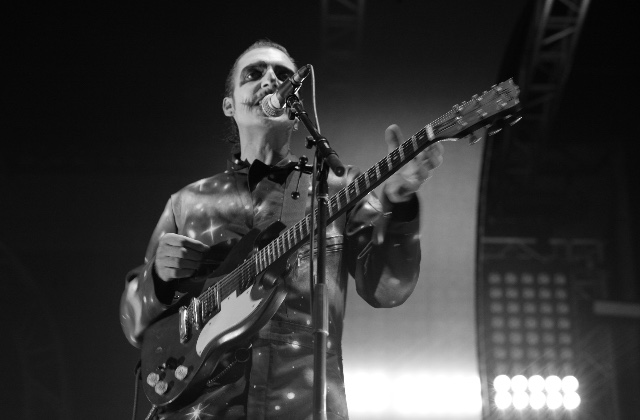 Genre defying Beach Goth returns relentlessly this year as new and improved The Growlers Six Festival.
Since 2012, The Growlers have religiously held Beach Goth Halloween weekend every year at The Observatory in Santa Ana. But this year, a venue virgin to the fest, The LA Waterfront in San Pedro, was unveiled along with the indoctrination of a new festival name — The Growlers Six.
The carnival grounds entertained ticket holders with a cabaret circus tent hosting a slew of drag queens and their performances. Rhett Rotten and his Wall of Death stood smack dab center of the grounds, with vintage Indian and Harley motorcycles revving their engines to attract first time show goers to the wall-shaking side show of stuntmen riding around and around on the half dome walls, grabbing money held out as tips by enthusiastic audiences.
And then there's the lineup, of course. The Yeah Yeah Yeahs made an appearance for the first time in years, along with Modest Mouse, Dan Auerbach of The Black Keys, Butthole Surfers, Julian Casablancas and the Voidz, Danny Brown, Alice Glass of Crystal Castles, Beach Fossils, cult classic The B-52s — have I sold you yet?— and Bad Brains are among the 50+ bands showcased at this year's festival.
Beach Rat Island made its unfailing appearance with never ending dub and reggae beats in the truckloads of sand dumped to makeshift the "island" hosting various guest DJs. Mariachi band Chiquis Rivera plucked at the crowds Hispanic heart strings as people broke out in traditional 2-step. A swing carnival ride, the Yo-Yo, was also added this year, echoing 2015's Flying Dutchman ride. The Growler's Six music festival held success at the fairground's threshold of land and sea, and was washed away at the end of the 2-day run like a sandy beach to return Halloween weekend next year.